About
About GCER: A Message from the Director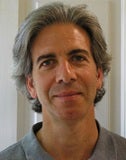 Welcome to the Georgetown Center for Economic Research (GCER). Its primary goal is to foster an environment of open and rigorous inquiry into economic policy issues and problems. Housed within the Department of Economics at Georgetown University, the Center brings together economists from across the University and elevates Georgetown's leadership role in informing policy.
Among its many functions, GCER sponsors workshops, conferences, and lecture series. It disseminates research findings through its Working Paper Series. You can read about some of our Fellows' research here.
Recognizing the increasingly global and multi-disciplinary facets to many critical policy issues, GCER also sponsors and supports a number of research initiatives within the Department and throughout the University.
GCER is governed by a faculty steering committee in the GU Economics Department. GCER Fellows are comprised of Economics Department faculty and external economists across the university.
– Francis Vella, Professor of Economics & GCER Director