2018 News
December 12, 2018
Professor and Chief Economist Pinelopi Goldberg to deliver the 2019 Razin Lecture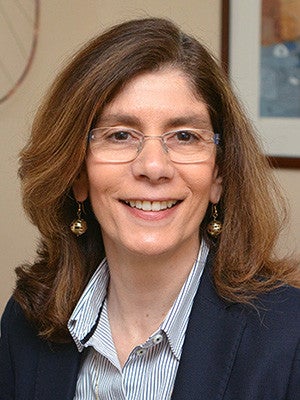 Professor Pinelopi Goldberg will deliver the 2019 Razin Policy Lecture. The lecture will take place on Tuesday, February 26, 2019, at 11 am in the Copley Formal Lounge on Georgetown University's campus. A reception will follow.   
Pinelopi Goldberg is the Chief Economist of the World Bank Group, on leave as the Elihu Professor of Economics at Yale University. She is currently Vice-President of the American Economic Association, the President of the Eastern Economic Association, and set to serve as President of the Econometric Society in 2021. She is a Member of the American Academy of Arts and Sciences, a Board Member of the Bureau for Research on the Economic Analysis of Development, and is currently on leave as a Research Associate at the National Bureau of Economic Research. She served as Editor-in-Chief of the American Economic Review from 2011-17. 
Goldberg holds a Ph.D. from Stanford and was a recipient of the John Simon Guggenheim Memorial Fellowship in 2010-11 and the Bodossaki Prize in Social Sciences in 2003. She has authored numerous articles in the fields of applied microeconomics, industrial organization, and international trade. Her current research centers on intellectual property rights enforcement in developing countries, the impact of trade liberalization on growth and income distribution, and incomplete exchange rate and cost pass-through.
The Razin Lecture is to be accompanied by the awarding of the Razin Prize for the best research paper by an advanced graduate student.
Click here for more on the Razin Prize and Policy Lecture, its background, and history.
---
November 2, 2018
GCER Fellow Martin Ravallion to receive an Honorary Doctorate in Economics from the University of Fribourg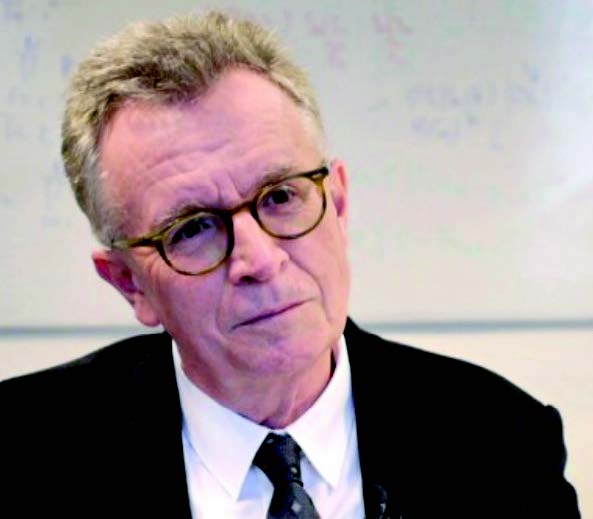 Congratulations to Martin Ravallion, GCER Fellow, and Edmond D. Villani Professor of Economics, for being awarded an honorary doctorate in Economics from the University of Fribourg in Switzerland. Professor Ravallion will receive the honorary degree on November 14, 2018, at the "Measures and Policies for Fighting Poverty" Conference. More information can be found by accessing the following link.
---
September 20, 2018
2018-2019 GCER Distinguished Visitors
The seventh year of the GCER Distinguished Visitor Series features a number of prominent economists who will spend time in the Department of Economics at Georgetown University during the 2018-19 academic year. This year's Distinguished Visitors include:
Aureo de Paula, University College London
Ulrich K. Müller, Princeton University
Ariel Pakes, Harvard University
Stephen Morris, Princeton University
Fabien Postel-Vinay, University College London
More information can be found by accessing the following link.
---
August 31, 2018
GCER Fellow Toshihiko Mukoyama analyzes labor regulations in the new GCER Research Profile.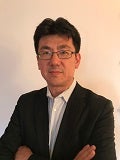 In a recent working paper, entitled "Barriers to Reallocation and Economic Growth: the Effects of Firing Costs" (coauthored with Sophie Osotimehin at UQÀM), Georgetown economist and GCER Fellow Toshihiko Mukoyama takes a novel approach to analyze how firing regulations affect economic growth…
---
August 29, 2018
GCEP Training Course to begin in October.

Registration is now open for the GCEP Training Course to be held on Thursday, October 25th, and Friday, October 26, 2018. The two-day course, "Identifying and Estimating Dynamic Discrete Choice Models," will be taught by Professor Robert Miller of Carnegie Mellon University. The Georgetown Center for Econometric Practice (GCEP) is an initiative of GCER and the Department of Economics at Georgetown University. Its aim is to contribute to the economic policy debate by promoting the knowledge and practice of econometrics among the DC economic research and policy communities.
For more information on this and other GCEP training courses, click here. 
---
June 12, 2018
GCER Fellow Anna Maria Mayda's Column Published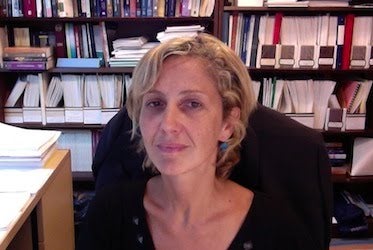 GCER Fellow Anna Maria Mayda's article on immigration was recently published by promarket.org. The article discusses Professor Mayda's recent publication, The Political Impact of Immigration: Evidence from the United States which was coauthored with Giovanni Peri, and Walter Steingress.
The article can be accessed by clicking here.
---
April 16, 2018
GCER/Cemmap Applied Microeconomics Conference
The Georgetown Center for Economic Research is pleased to announce the Second Annual Applied Microeconomics Conference will be held on May 10-11, 2018. The conference, co-sponsored with the Centre for Microdata Methods and Practice, a joint venture by the Department of Economics University College London and the Institute for Fiscal Studies, will take place at Georgetown University. The conference program can be accessed by clicking here.
---
February 27, 2018
GCER Fellow Bouton's Vox Column on Gun Control Recently Republished.
GCER Fellow Bouton's Vox column on gun control was recently republished by promarket.org. The article can be accessed by clicking here.
---
January 23, 2018
GCER Fellow Bouton awarded Distinguished Associate Professorship.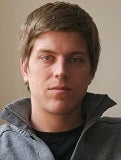 We congratulate GCER Fellow and GU economist Laurent Bouton for receiving the prestigious designation of Provost's Distinguished Associate Professor at Georgetown University.
The Distinguished Associate Professorship is awarded each year to faculty members at GU who are "pushing the envelope of knowledge in their field and transmitting their passion for such work to their students."
---
January 16, 2018
Featured Research Profile: Winter-Spring 2018 GCER Featured Profile.
Child Care in Reverse: GCER Fellow Ami Ko explores the subtle effects of informal health care on the long-term care insurance market.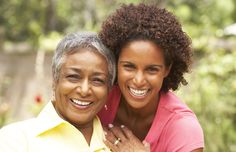 Almost 60 percent of 65 year-olds can expect to spend $100,000 on assisted care for the remainder of their lives. The costs include payments for nursing homes, assisted living facilities, and contractual in-home care. Despite the risk of incurring these substantial costs, fewer than one in ten seniors have long-term care (LTC) insurance.
In her recent paper, "An Equilibrium Analysis of the Long-Term Care Insurance Market," Georgetown economist and GCER Fellow Ami Ko studies how informal care — unpaid help provided by adult children — can explain the dearth of LTC insurance.
Those that need long-term care often require assistance with basic daily tasks. Because this assistance does not always require professional training, informal care provided by adult children substitutes for market-provided services. In fact, over 60 percent of elderly parents with functional limitations rely on their children for help. 
Because an individual who expects to receive informal care from his/her children may be less willing to purchase LTC insurance, the prevalence of informal care has implications for the insurance market. Yet, insurance companies do not collect information about informal care. As a result, consumers possess significant private information about their risks. This information asymmetry can result in an adverse selection where only high-risk consumers who have limited access to informal care purchase insurance. 
Professor Ko finds that adverse selection does occur in the LTC insurance market. She develops and estimates a structural model of the family where elderly parents and adult children interact to make long-term care decisions. Ko then uses the model to demonstrate that the likelihood of receiving informal care from children is a crucial factor in determining an individual's nursing home risks and the individual's willingness to pay for long-term care insurance. Ko finds that there is substantial adverse selection based on this key dimension of private information — the availability of informal care. In equilibrium, the insurance market suffers from an underinsurance problem in which high-risk consumers with limited access to informal care drive out low-risk consumers with better access to informal care. 
Using her model, Professor Ko also finds another interesting reason for why many elderly parents do not want LTC insurance; they worry that once they purchase insurance, their children will not help them with long-term care needs. In other words, parents worry that purchasing insurance may result in family moral hazard, where children reduce their caregiving behaviors in response to their parent's insurance coverage. This family moral hazard effect reduces parents' value for insurance, and this in turn, further depresses the market for LTC insurance. 
Finally, she shows that if insurance companies collected information about consumers' children and priced their contracts based on that information, the equilibrium coverage rate would be much higher. This is because such child demographic-based pricing reduces the information asymmetry, and consequently mitigates the problem of adverse selection. Her findings emphasize the importance of considering substitutes (informal care) for insurance market efficiency.