News
September 13, 2023
CEME Conference for Young Econometricians
GCER is very pleased to be hosting this year's Conference on Econometrics and Mathematical Economics (CEME) for Young Econometricians on the 15th and 16th September in the McGhee Library in the Intercultural Center on the Georgetown University Main Campus. This workshop, managed by the National Bureau of Economic Research (NBER), has the express purpose of providing an informal venue for interaction between advanced junior and young senior Econometricians. The conference is supported by the National Science Foundation and Georgetown Center for Economic Research and this year it is being organized by Professors Tim Christensen (UCL), Matt Masten (Duke), and Alexandre Poirier (Georgetown).

The conference program can be found here.
---
April 24, 2023
GU Economics Professors Receive Honorary Degrees
Professors Jim Albrecht and Susan Vroman have been chosen to receive honorary degrees from Stockholm University. They will join eight other Professors to receive this year's honor. An honorary doctorate is an expression of the University's appreciation of outstanding contributions in one or more of the University's areas of academic activity. The awarded honorary doctor should be affiliated with Stockholm University or have contributed to the University's activities in some way. The honorary doctorates will be conferred at the Inauguration and Conferment Ceremony at the Stockholm City Hall, on Friday, September 29, 2023.
For more information, please click on the following link: https://www.su.se/english/news/ten-new-honorary-doctorates-at-stockholm-university-1.653991
April 21, 2023
Georgetown Undergraduate Economics student Awarded Fulbright Scholarship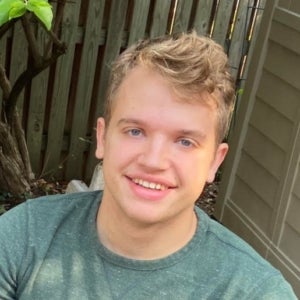 Neil Tracey, a double major in economics and government, was awarded a Fulbright scholarship to pursue a Master's in Competition Policy at the University of East Anglia's Centre for Competition Policy, the UK's leading interdisciplinary institution focused on competition, regulation and consumer policy. Neil developed his interest in competition policy through his economics courses at Georgetown, including Industrial Organization and Topics in Competition and Regulation. He also worked as an Investigative Antitrust Reporting Intern at The Capitol Forum, a news outlet dedicated to covering regulatory issues.
---
March 24, 2023
Harvard Professor Raj Chetty will deliver the Razin Policy Lecture on March 24, 2023.
The Georgetown Center for Economic Research and the GU Economics Department are pleased to announce Professor Raj Chetty will deliver the 2023 Razin Lecture. The keynote lecture will take place on Friday, March 24, 2022 at 4:00 p.m. in the Riggs Library within Healy Hall at Georgetown University.
Raj Chetty is the William A. Ackman Professor of Economics at Harvard University and the Director of Opportunity Insights, which uses big data to study the science of economic opportunity: how we can give children from all backgrounds better chances of succeeding? Chetty's work has been widely cited in academia, media outlets, and policy discussions in the United States and beyond.
Chetty received his Ph.D. from Harvard University in 2003 and is one of the youngest-tenured professors in Harvard's history. He has received numerous awards for his research, including a MacArthur "Genius" Fellowship and the John Bates Clark medal, given to the economist under 40 whose work is judged to have made the most significant contribution to the field.
The Razin Lecture is accompanied by the awarding of the Razin Prize for best research paper by an advanced graduate student in Economics. The 2023 Razin Prize was awarded to Gretchen Sileo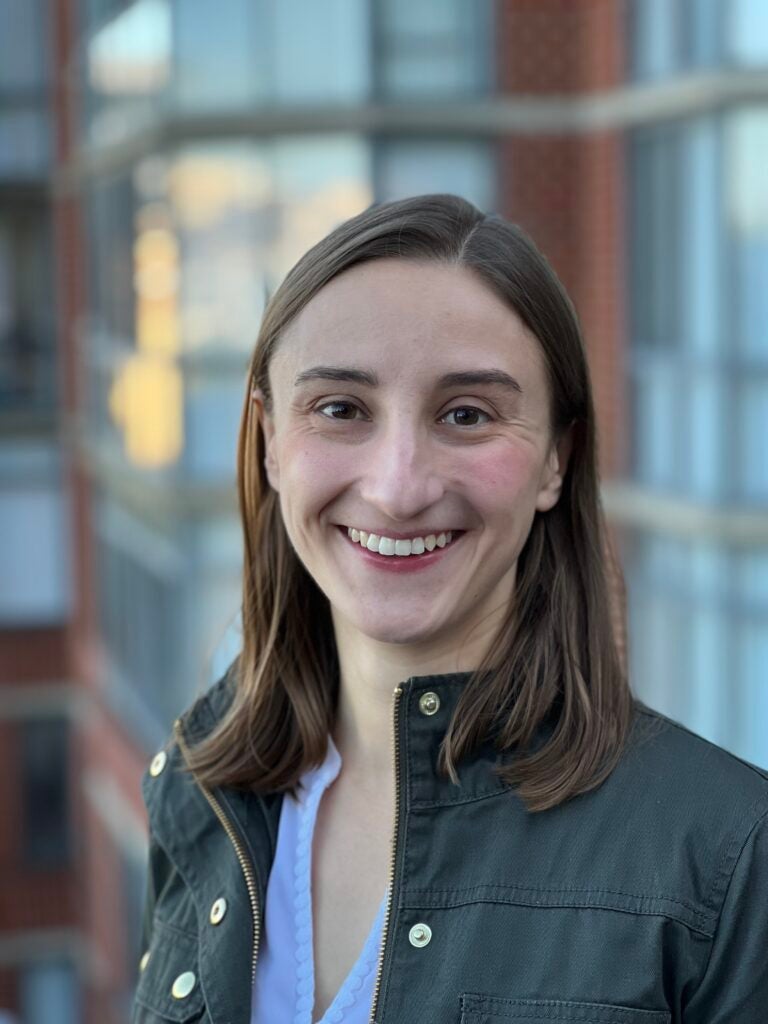 Gretchen Sileo's paper entitled "Proactive and Reactive Infrastructure Investment" was chosen as the best research paper this year. We extend our congratulations to Gretchen's thesis advisor, Professors John Rust and Nathan Miller.
More on the Razin Prize and Policy Lecture, its background, and history can be found here. The recording of the event and past Razin Lectures can be accessed by visiting our Georgetown University Economics YouTube Channel.
---
March 2, 2023
Rebuilding Ukraine-Principles, Policies, and the Role of the European Union?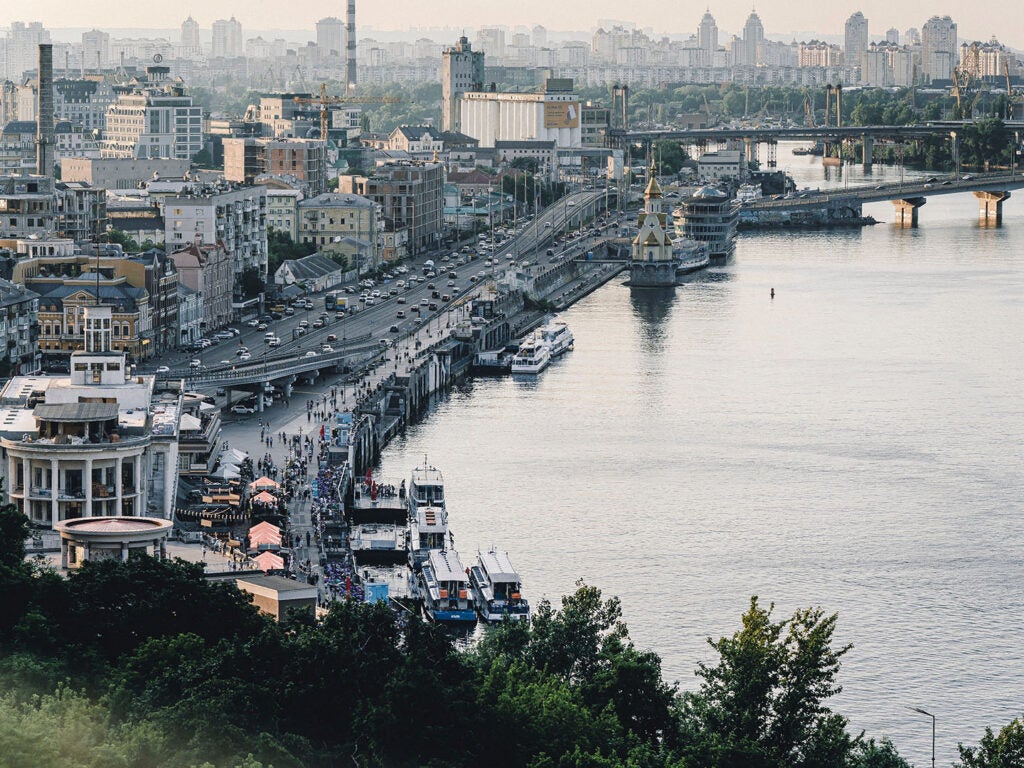 Thursday, March 2, 2023
11:00 a.m. – 12:30 p.m. EST
Location: Online via Zoom
Registration Required
February 24, 2023 marks one year since the Russian invasion of Ukraine. The reconstruction of Ukraine cannot be about rebuilding the country to its pre-war state; rather, it should strive for a deep modernization of the country. All critical elements of the economy and society will have to undergo reforms to help Ukraine escape the post-Soviet legacy and become a full-fledged democracy with a modern economy, strong institutions, and a powerful defense sector. This presentation and discussion, based on the CEPR Paris Report: Rebuilding Ukraine: Principles and Policies (2022), will address opportunities and challenges in this effort.
Featured
Micael Castanheira (moderator) is director for research of the Fonds National de la Recherche Scientifique and a professor of economics at the European Center for Advanced Research in Economics and Statistics, which is part of the Université Libre de Bruxelles. He is also a CEPR research fellow. Castanheira obtained his Ph.D. in economics from the Université Libre de Bruxelles, and has been a post-doctoral fellow at Innocenzo Gasparini Institute for Economic Research (IGIER) at Bocconi University, Milan and a visiting scholar at New York University.
Yuriy Gorodnichenko is Quantedge Presidential Professor in the Department of Economics at the University of California, Berkeley. He received his B.A. and M.A. at Economics Education and Research Consortium at Kyiv-Mohyla Academy in Ukraine; his Ph.D. is from the University of Michigan. Gorodnichenko is broadly interested in macroeconomics and issues related to transition economies, especially labor markets and firm performance. He serves on many editorial boards, including the Journal of Monetary Economics and VoxUkraine.
Veronika Movchan is a research director at the Institute for Economic Research and Policy Consulting (IER) in Kyiv, Ukraine. Her main research interests are trade policy, including WTO- and EU-related issues, regional integration, non-tariff measures, and policy modelling. Movchan is an associated consultant at Berlin Economics GmbH, Germany, as well as a member of the VoxUkraine editorial board and Leibniz Institute of Agricultural Development in Transition Economies' (IAMO) scientific advisory board. She holds an M.A. in economics from the National University Kyiv-Mohyla Academy in Ukraine and was a visiting research fellow at Stanford University.
Tymofiy Mylovanov is the president of the Kyiv School of Economics. His research interests cover areas such as theory of games and contracts and institutional design. During the Revolution of Dignity, jointly with other leading economists of Ukraine and the world, he founded the VoxUkraine platform aimed to increase the level of economic discussion in Ukraine. Mylovanov graduated from Kyiv Polytechnic Institute in 1997 and from Kyiv-Mohyla Academy in 1999, majoring in economic theory. In 2004 he received his Ph.D. in economics at the University of Wisconsin, Madison.
Alexander Pivovarsky is a director of the Capital and Financial Markets Development Department at the European Bank for Reconstruction and Development (EBRD). He joined the EBRD in 2008 as an economist. His career at the EBRD has included roles of deputy director in the president's office, senior adviser in its corporate strategy department, and head of the bank's resident office in Minsk, Belarus. Pivovarsky holds master's and doctoral degrees in public policy from Harvard University and a diploma in history from Taras Shevchenko National University of Kyiv.
This event is co-sponsored by the Centre for Economic Policy Research, Solvay Brussels School of Economics and Management (Université Libre de Bruxelles) – Public Policy House, and Global Economic Challenges Network at Georgetown University.
---
February 28,2023
Announcement of 2022-2023 Distinguished Visitor Series

We are pleased to announce the following three prominent scholars will be the GCER Distinguished Visitors for the 2022-2023 academic year.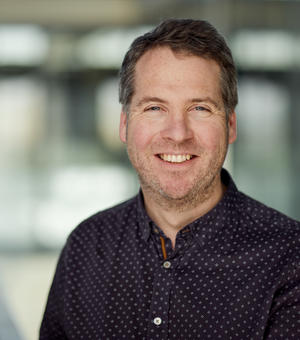 Hamish Low is the James Meade Professor of Economics at the University of Oxford and a Professorial Fellow at Nuffield College. He is also a Research Fellow at the Institute for Fiscal Studies. He holds a PhD in Economics from University College London, and an MPhil in Economics and a BA in Philosophy, Politics and Economics from the University of Oxford. His research agenda is focused on three connected sets of issues: first, what sort of uncertainty do individuals face over their life-times; second, how do individuals respond to this uncertainty; and third, what is the role of government, especially through social insurance, in mitigating this uncertainty. These issues are both microeconomic and macroeconomic, and are addressed using computer simulation and structural econometrics to model and estimate realistic economic environments. Hamish's work has been published in leading economic journals including the American Economic Review and Econometrica.
Hamish will visit the economics department the week March 13-17.
---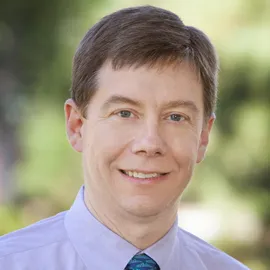 Charles (Chad) Jones is The STANCO 25 Professor of Economics at Stanford Graduate School of Business and a research associate of the National Bureau of Economic Research. Professor Jones has been honored as a member of the American Academy of Arts and Sciences, a fellow of the Econometric Society, and a co-editor of Econometrica. He is noted for his research on long-run economic growth. In particular, he has examined theoretically and empirically the fundamental sources of growth in incomes over time and the reasons underlying the enormous differences in living standards across countries. In recent years, he has used his expertise in macroeconomic methods to study how race and gender contribute to economic growth, changes in top income inequality, and the economics of data.
Chad will visit the economics department the week of March 27-31.
---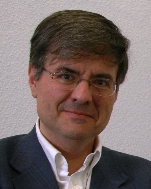 Manuel Arellano is a Professor of Economics at CEMFI in Madrid. He has held appointments at the University of Oxford and the London School of Economics. He is a graduate from the University of Barcelona and holds a Ph.D. from the London School of Economics. He has served as Editor of the Review of Economic Studies, Co-Editor of the Journal of Applied Econometrics, and Co-Chair of the World Congress of the Econometric Society. He has also served as a member of the ERC Scientific Council. He is a Fellow of the Econometric Society and a Foreign Honorary Member of the American Academy of Arts and Sciences. He has been President of the Econometric Society (2014), President of the European Economic Association (2013), and President of the Spanish Economic Association (2003). He has published many research papers on topics in econometrics and labor economics, in particular on the analysis of panel data, being named a Clarivate Citation Laureate in Economics (2018). He is the author of Panel Data Econometrics (Oxford University Press 2003). He has received the Rey Jaime I Prize in Economics (2012) and the King of Spain Prize in Economics (2020).
Manuel will visit the economics department the week of April 17-21.
---
January 5, 2023
Honoring the Life and Career of Professor Martin Ravallion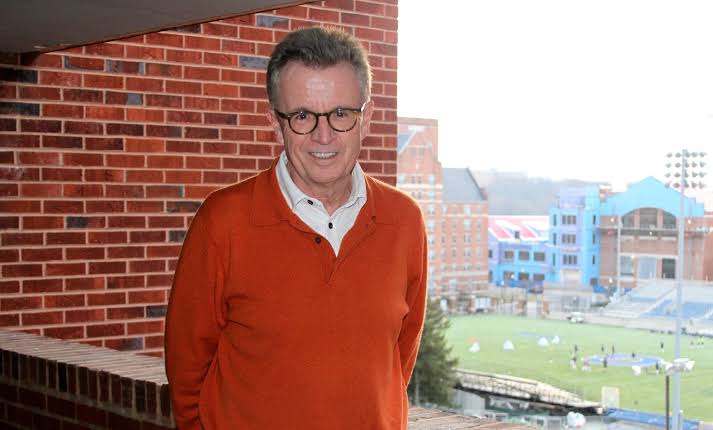 With extraordinary sadness, we announce the tragic passing of our colleague Professor Martin Ravallion on Saturday, December 24, 2022.
The following obituary was written by Professor Garance Genicot.
Professor Ravallion joined the department in 2013 as the Edmond D. Villani Professor of Economics after 24 years at the World Bank. Prior to joining Georgetown in 2013, he was the World Bank's Acting Chief Economist after a long stint as the Director of the World Bank's research department, the Development Research Group. He holds a Ph.D. in economics from the London School of Economics. In 2011 he received the John Kenneth Galbraith Award from the American Agricultural and Applied Economics Association. He won the 2015 BBVA Foundation Frontiers of Knowledge Award in Development Cooperation. In 2018 he was awarded an honorary doctorate in economics from the University of Fribourg, Switzerland.
Motivated by his experience and personal observations of poverty while growing up in Sydney, Australia, he became passionate about studying poverty: how to measure it and policies to alleviate it. His influence cannot be overstated. It is in great part thanks to Professor Ravallion that poverty is now a central topic for economists, policymakers, and the general public the world over.
Professor Ravallion's pioneering research defined an internationally applicable threshold for poverty: the $1 a day poverty line adopted by the World Bank and then the United Nations. This work allowed comparisons of poverty levels across countries and regions resulting in international cooperation in the fight against poverty.
His scientific contribution was enormous. With more than 250 published articles and five books, Professor Ravallion was the most prolific of economists. He was a born educator. Passionate about his work, he loved educating the world about poverty and inequality: students, scholars, policymakers, politicians, and even Twitter followers.
At Georgetown, several generations of undergraduate students across the University had the good fortune to take Professor Ravallion's popular class, the 'Economics of Poverty.' He was an amazing mentor to our Ph.D. students and colleagues.
Professor Ravallion is survived by his wife and co-author, Dominique van de Walle. His passing is a tremendous loss to all of us and the field of Economics.
The World Bank Blog published a more extensive obituary which can be found here.