Honoring the Life and Career of Professor Martin Evans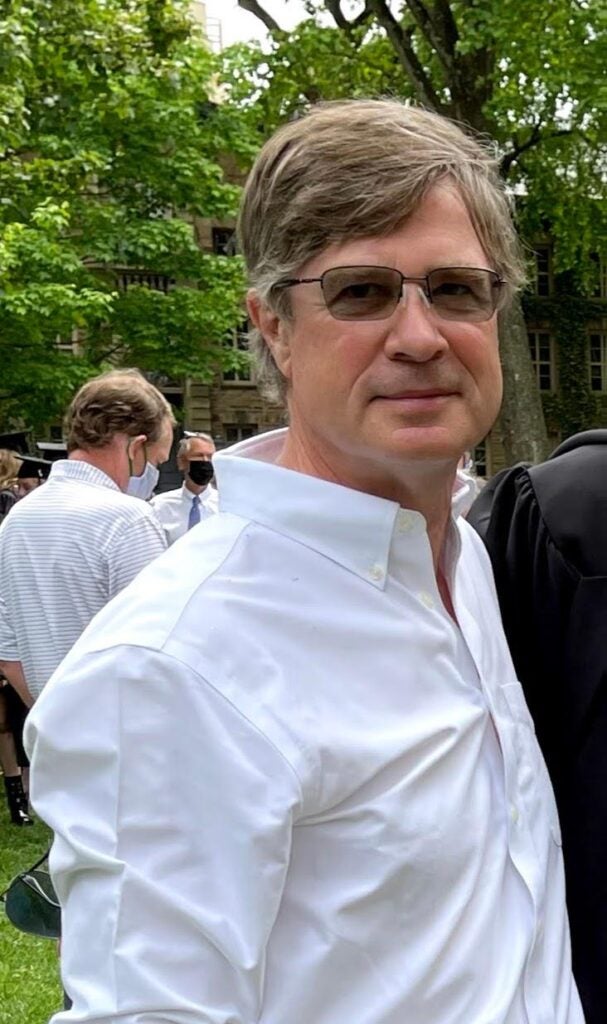 With an extraordinary sense of sorrow, the Economics Department informs the Georgetown University community of the sudden and tragic passing of our colleague Professor Martin Evans on Friday, November 19, 2021.
A part of the Georgetown community for the past twenty-five years, Professor Evans received a Bachelor of Science (Honours) in Economics in 1983 from Bristol University in the UK. He came to the U.S. to work on his doctorate at Princeton University. He completed his Ph.D. there in 1987 and subsequently took an Assistant Professor position at the Stern School of Business at New York University. He was promoted to Associate Professor at Stern before moving to Georgetown University in 1996. He became a Full Professor in the Economics Department at Georgetown University in 1998. In addition to his position in the Economics Department, Professor Evans held the position of Professor of Finance in the McDonough School of Business from 2006 to 2012.
During this time, he held visiting positions at the University of Michigan, The Wharton School, London School of Economics, and Princeton University. He was an advisor to the Research Department at the International Monetary Fund and holder of prestigious fellowships at the Bank of England, Princeton University, New York University, and Georgetown University.
Professor Evans was a distinguished scholar. He made substantial and influential contributions in international finance, particularly in the study of market microstructure of exchange rates. He published over 50 journal articles, book chapters, and working papers, some of which were supported by prestigious grants from the National Science Foundation. His two textbooks, Exchange Rate Dynamics, Princeton University Press, 2011 and Studies in Foreign Exchange Economics, World Scientific Press, 2017 are widely used in Ph.D. programs, and by researchers across the world.
His standing in the academic community was reflected by editorial positions at the Economic Journal, the Journal of International Money and Finance, the Journal of Money Credit and Banking, and the Journal of International Economics. At the time of his passing, he was a Research Economist at the National Bureau of Economic Research.
Given his range of research interests, Professor Evans taught a variety of courses in both Georgetown College and McDonough and this included courses at both the undergraduate and graduate levels. He was a mentor to junior faculty and, as a sought-after Ph.D. advisor, his supervision resulted in some highly successful graduate placements.
Professor Evans was a lively colleague and regular member of the departmental "lunch group." Those of us in the group will miss his banter, musings, and humor.

At home, Professor Evans is survived by his wife, Liz Evans; daughter, Sophie Evans; son, Jeremy Evans; and Bernese Mountain dog, Leo. He took great pride in watching Sophie and Jeremy graduate from Princeton, frequently attending their respective choral concerts and rugby games. He could make or fix just about anything, but above all, he will be remembered in his English garden, which he built for his family.