Honoring the Life and Career of Professor Martin Ravallion
January 5, 2023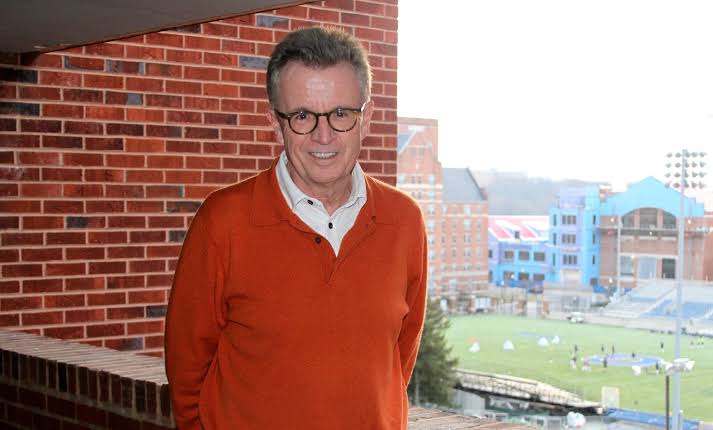 With extraordinary sadness, we announce the tragic passing of our colleague Professor Martin Ravallion on Saturday, December 24, 2022.
The following obituary was written by Professor Garance Genicot.
Professor Ravallion joined the department in 2013 as the Edmond D. Villani Professor of Economics after 24 years at the World Bank. Prior to joining Georgetown in 2013, he was the World Bank's Acting Chief Economist after a long stint as the Director of the World Bank's research department, the Development Research Group. He holds a Ph.D. in economics from the London School of Economics. In 2011 he received the John Kenneth Galbraith Award from the American Agricultural and Applied Economics Association. He won the 2015 BBVA Foundation Frontiers of Knowledge Award in Development Cooperation. In 2018 he was awarded an honorary doctorate in economics from the University of Fribourg, Switzerland.
Motivated by his experience and personal observations of poverty while growing up in Sydney, Australia, he became passionate about studying poverty: how to measure it and policies to alleviate it. His influence cannot be overstated. It is in great part thanks to Professor Ravallion that poverty is now a central topic for economists, policymakers, and the general public the world over.
Professor Ravallion's pioneering research defined an internationally applicable threshold for poverty: the $1 a day poverty line adopted by the World Bank and then the United Nations. This work allowed comparisons of poverty levels across countries and regions resulting in international cooperation in the fight against poverty.
His scientific contribution was enormous. With more than 250 published articles and five books, Professor Ravallion was the most prolific of economists. He was a born educator. Passionate about his work, he loved educating the world about poverty and inequality: students, scholars, policymakers, politicians, and even Twitter followers.
At Georgetown, several generations of undergraduate students across the University had the good fortune to take Professor Ravallion's popular class, the 'Economics of Poverty.' He was an amazing mentor to our Ph.D. students and colleagues.
Professor Ravallion is survived by his wife and co-author, Dominique van de Walle. His passing is a tremendous loss to all of us and the field of Economics.
The World Bank Blog published a more extensive obituary which can be found here.